Spring Songs for Children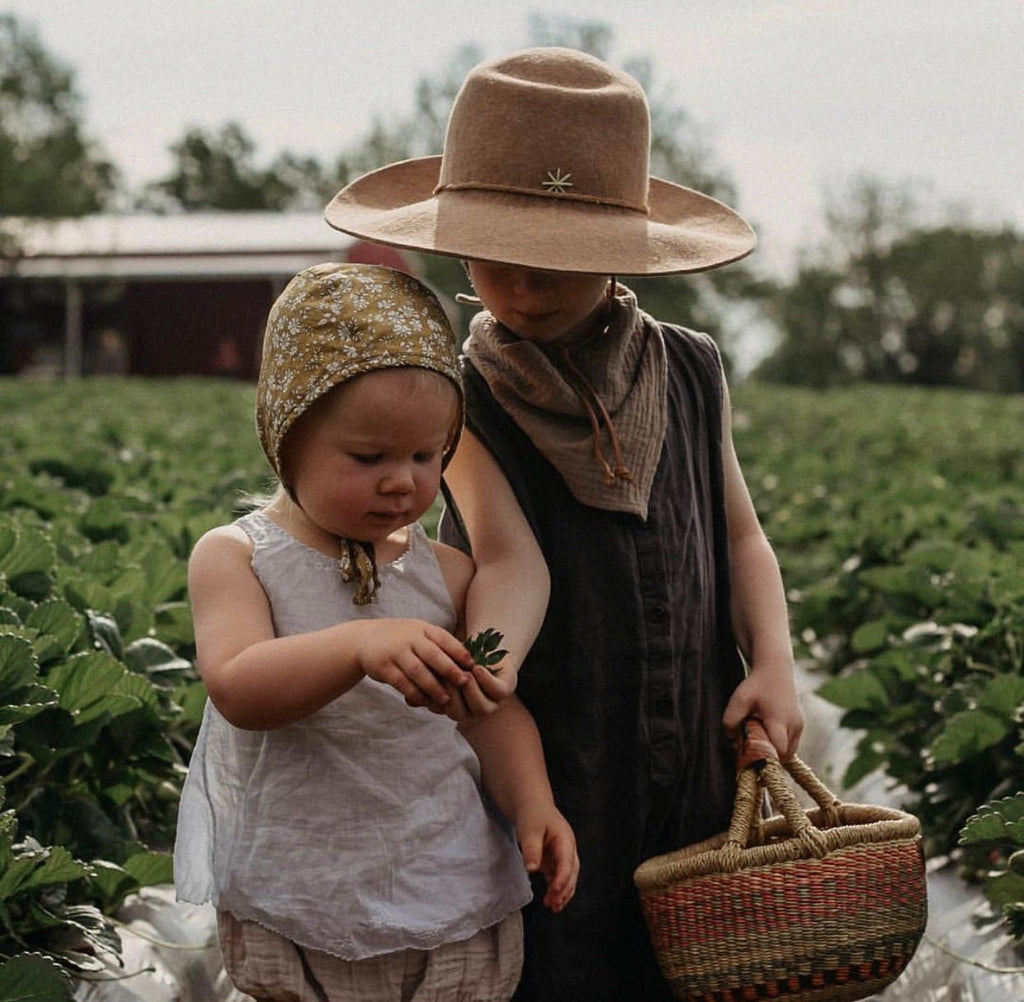 The air has a hint of warmth, rainy days are common, and our daffodils are shooting up which means Spring is on its way.  The official first day of Spring is next week, March 20th so we've been transitioning our home for the change of season:  Spring Flower Fairies on the nature table, Spring books in the basket, and new window decorations.  We are also celebrating the change of seasons with a new playlist for the children.  We have been listening to this playlist for the last week and the new Spring music has been such a treat.  This gentle playlist is filled with some of my little one's favorite musicians.
You can find the playlist on Spotify for easy listening.  Make sure to follow Wild Creek on there so you can see our other seasonal playlists as the seasons change!  If you don't have spotify, I've listed out the songs below.
1. Green and Growing - Shannon Wurst
2. Little Green Frog - Charlie Hope
3. If All of the Raindrops - Old Town School of Folk Music
4. We Are Marching - Susan Salidor
5. Frere Jacques - Raffi
6. Walking with Spring - The Okee Dokee Brothers
7. I Don't Need Sunny Skies - Dan Zanes
8. Spring is Coming! - Lorraine Nelson
9. Three Little Birds - Elizabeth Mitchell
10. Baby Beluga - Raffi
11. Bushel and a Peck - Dan Zanes
12. Criss Cross Apple Sauce - Shannon Wurst
13. At the Rresale Shop - Susan Salidor
14. Mama Papa Love - Renee & Jeremy
15. 5 Little Ducks - Raffi
16. Little Bird, Little Bird - Elizabeth Mitchell
17. Mary Had a Little Lamb - Charlie Hope
18. Cuckoo - Lorraine Nelson
19. 6 Little Ducks - Raffi
20. Fuzzy Wuzzy - Wee Sing
21. Skip to My Lou - Susan Salidor
22. You're My Best Friend - Renee & Jeremy
23. Keep on the Sunny Side - Elizabeth Mitchell
24. Little Bunny - Charlie Hope
You can listen to the whole playlist here:  Spring Children's Songs